WE ARE A TEAM OF FRIENDS AIMING TO PROVIDE HELP TO PEOPLE IN NEED. THE MAIN AREA OF HUMANITARIAN SERVICE PAX ACTIVITIES IS  THE CONFLICT IN DONBAS – UKRAINE. WE PROVIDE HELP TO CIVILIAN POPULATION SUFFERING ON THE FRONT LINE. OUR GOAL IS TO DELIVER THEM THE BASIC NEEDS AND INCREASE THEIR CHANCE OF SURVIVAL. THE PRINCIPLE OF OUR WORK IS FUNDRAISING FINANCIAL SUPPORT FROM PEOPLE OF GOOD WILL AND DELIVER IT TO THE PEOPLE IN NEED.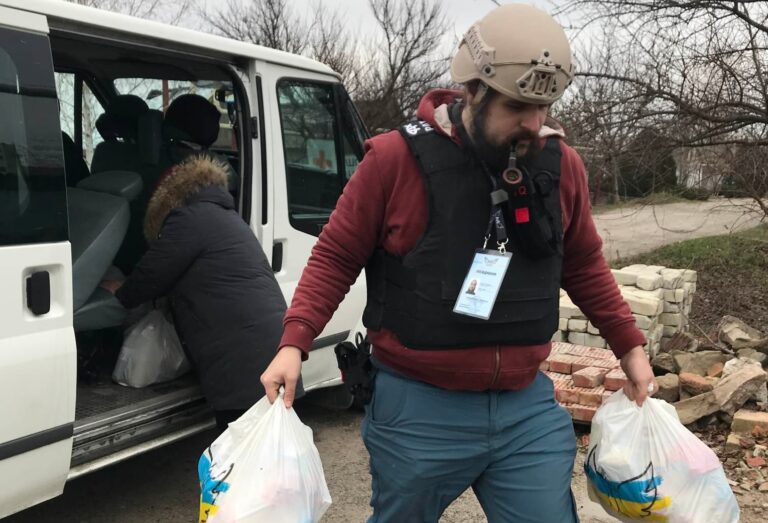 Since February 2022, our main work is mainly to help with the evacuation of civilians from places where fighting is taking place. We try to use our long-established contacts and always cooperate with local humanitarian organizations. This procedure has worked well for us. Together with local organizations and using their facilities, we managed to arrange transportation for hundreds of refugees from areas of hot conflict.
Many people affected by the conflict suffer from lack of basic material needs. From the donations of Czech (and other international) sponsors, we are managing the purchase and import of humanitarian aid during our visits to Ukraine. We are also connected to international organizations humanitarian warehouses so we can participate in the distribution of this humanitarian aid. Ideally, we try to combine the delivery of humanitarian aid to places of hot fighting with the evacuation of those who are willing to leave. 
SUPPORT OF LOCAL ACTIVITIES
In addition to the acute aid in the form of the above-mentioned activities, we still try to maintain contact with local partners, whom we supported with donations from Czech sponsors even before the Russian invasion. This mainly concerns the support of the children's center for refugees in Uzhgorod and the refugee center in Iskra. Likewise, we continue to cooperate with the evangelical congregation in Krasnogorovka, which, despite the ongoing fighting, is trying to provide humanitarian services to residents who do not want or cannot evacuate.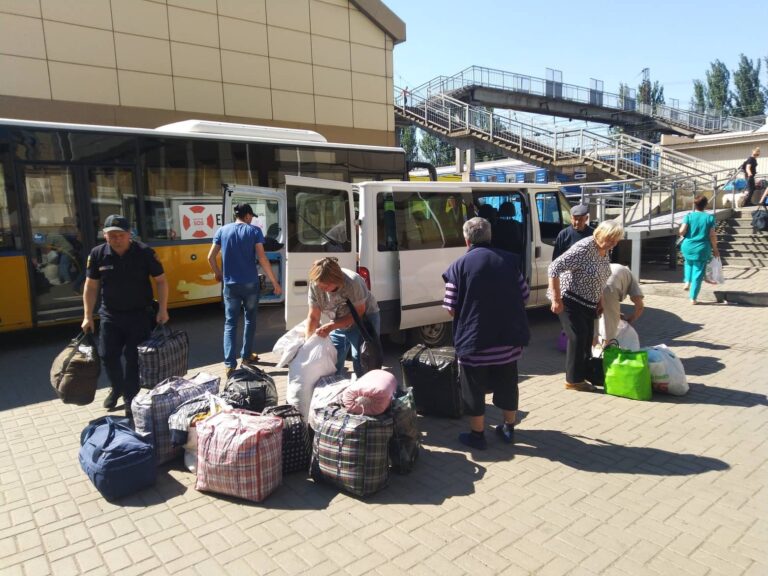 WE OPERATE IN THE DONBAS REGION AND ESPECIALLY IN AREAS AROUND SLAVJANSK, WHERE WE HAVE A BASE. THEREFORE, WE MOST OFTEN LEAVE FROM THERE WITH HUMANITARIAN AID OR FOR EVACUATIONS TO BACHMUT, SEVERSK, SLOEDAR, CHASIV YAR, KONSTANTINOVKA, DRUZKOVKA OR TO THE LIBERATED VILLAGES IN THE LUHANSK REGION.
IN THE SAME WAY, WE TRY TO HELP IN THE PLACES OF OUR PREVIOUS OPERATIONS – IN KRASNOGOROVKA AND AVDIIVKA. IMMEDIATELY AFTER THE OUTBREAK OF THE INVASION IN FEBRUARY, WE OPERATED IN COOPERATION WITH OUR LOCAL COLLEAGUES AROUND CHMELNICKY AND THEN ZHYTOMYR.